FREQUENTLY ASKED QUESTIONS
Is my pet insured?
YES! When in the TRANSPET SERVICES vehicle, your pet is covered by a $15,000 cargo policy when using individual transport option. Multi-pet transports are covered at $5,000 per pet (up to 3 pets).
Can I go with my pet?
YES! TRANSPET SERVICES carries full coverage on all vehicles.
Does TRANSPET SERVICES offer after-hour services?
YES! We offer 24-hour emergency transport service to animal hospitals in DuPage and Kane Counties.
Will my dog need to climb or jump into the vehicle?
No. For the safety of the pet, we never allow a pet to jump into or out of the vehicle. Ramps, lifting slings or help from your TRANSPET agent are provided. A hydraulic lift platform is also available.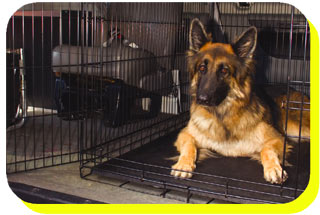 Does TRANSPET SERVICES wait for me at my animal clinic?
YES! Each individual transport includes a 40 minute wait time with no extra fee. However, there is a small fee when over 40 min. Transport fees are on average $85.00 for local ER's. Oxygen service is $35.00. All other is by milage. All toll way fees.
How are services paid for?
Payment is requested at time of service. TRANSPET SERVICES will accept cash, check, Discover, Visa and Mastercard.
Do you need directions to my location?
No. Not for most locations. Each vehicle is fitted with a GPS unit, your address and phone number are requested, along with a description of the pet's condition, so the correct equipment is provided.